IQAir - HealthPro Plus Air Purifier
Regular price
$ 899.00 USD
Regular price
Sale price
$ 899.00 USD
Unit price
per
Sale
Sold out
Shipping and Returns
Share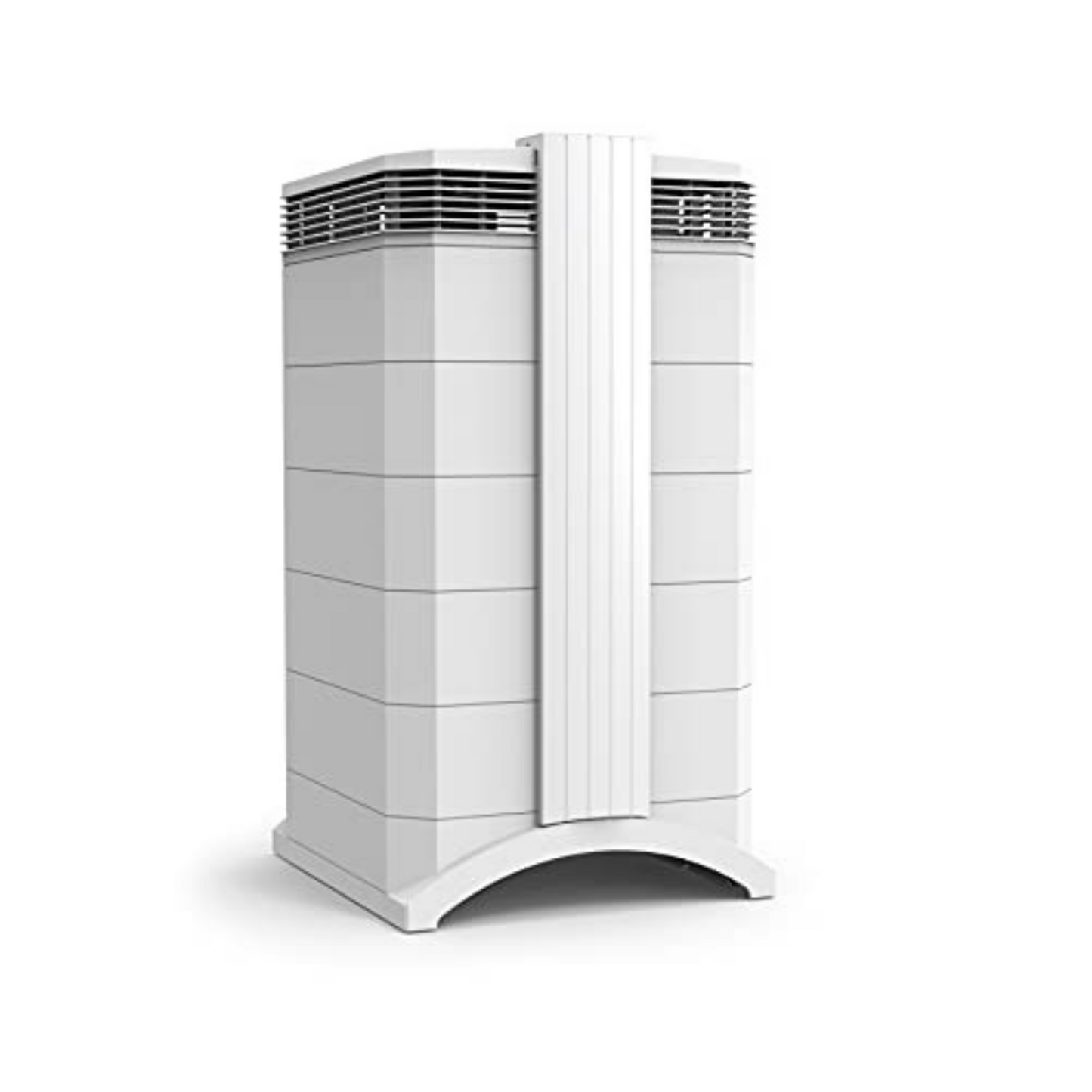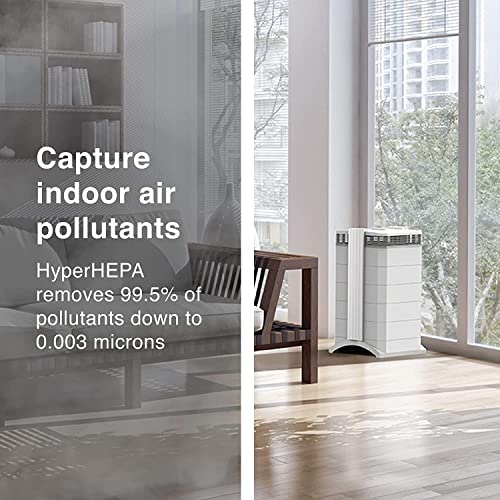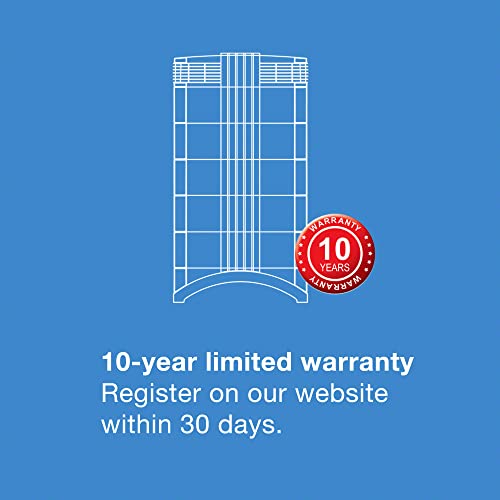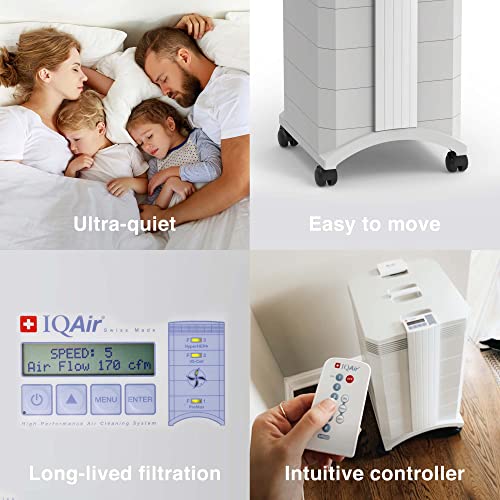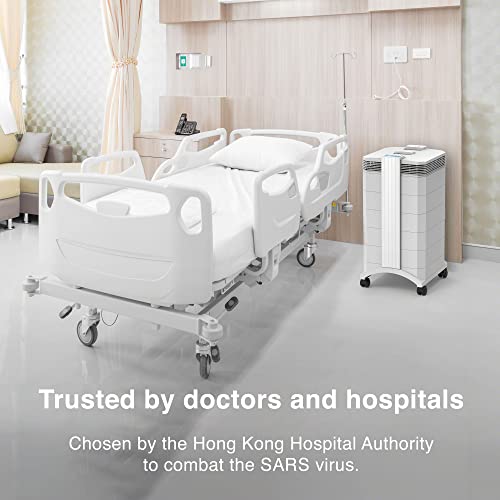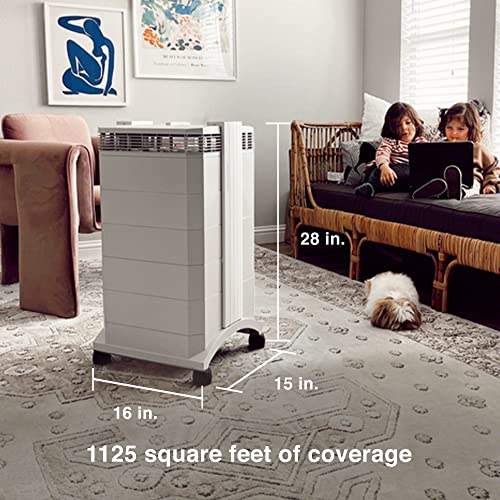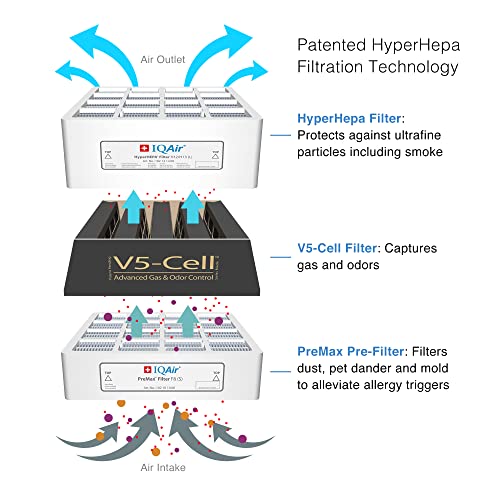 Shipping & Returns
Shipping Policy
Order Processing Times: Shipping time frames for certain products may vary and are detailed below.
Print on Demand: Some products are created by "Print on Demand". This means that once you place your order the products are then produced and shipped.
Currently, Print on Demand applies to products in the following categories:
Apparel: Order processing time: 5-7 business days
Jewelry: Order processing time: 14-21 days
GIN branded home products: Order processing time: 5-10 business days
Office and Stationary: Order processing time: 5-10 business days
Other General Orders: Most other orders placed on the GIN Store have an order processing time of 2-4 business days. Other factors may extend this timeframe like seasonal, weather, unforeseen challenges etc. We will make every reasonable attempt to contact you about any extended shipping timeframes with your order.
Multiple Shipments:
Please be advised that some products are fulfilled by multiple locations and venders. Therefore, you may receive your order in multiple shipments should your order contain multiple items.
Shipping Methods:
Multiple shipping methods are available. The GIN Store, at its sole discretion, reserves the right to use an alternate shipment method of equal or greater level of service. Reasonable effort is made to inform customers of circumstances which require special shipping arrangements.
Delivery:
IMPORTANT DISCLAIMER for Orders shipping OUTSIDE of the Unites States of America:  Duties and Taxes: Import duties, taxes, and brokerage fees are not included in the product price or shipping and handling cost. These charges are the buyer's responsibility as we are only charging the transportation fee for your order. Should an order be returned due to duties and taxes not being paid by the customer then shipping fees as well as restock fees will be deducted from any applicable order refund.
Affiliate Orders: In order to provide GIN members with expanded product options we have partnered with outside vendors as affiliates. Orders placed through an affiliate website are subject to that websites shipping and return policies. We encourage you to review any affiliate websites policies prior to purchasing.
Lost in Transit: If your order hasn't arrived and your tracking information indicates the package was delivered then please contact us ASAP. In some cases the package is lost in transit by the shipment carrier. Sometimes, there are packages that turn up after being rerouted, are delayed due to weather, or are delivered to a neighbor's house etc. If any of these situations occur we will work to remedy the lost shipment with you.
Shipment Destination: We encourage you send your order to a residential address to help ensure against misplacement or mishandling of your order by a third party. The GIN Store cannot entertain claims of lost packages that were sent to a non-residential address, which indicate delivery via the tracking number.
Undeliverable or Returned Packages: If your shipment is undeliverable due to incorrect address, restricted address, unsupported address (P.O. box indicated for UPS shipment or item too large for P.O. box, etc.), too many failed delivery attempts, or being refused by recipient, we will contact you for alternate shipping arrangements. Additional shipping incurred for these reasons is at the customer's expense. Should an order be returned due to duties and taxes not being paid by the customer then shipping fees as well as restock fees will be deducted from any applicable order refund.
Return/Refund Policy
Incorrect, Damaged, Lost, or Defective Items:
Incorrect Items: If you received incorrect merchandise such as items that do not match with your order you are entitled to a refund or exchange for the correct merchandise.
Damaged Items: If you received a damaged or defective product you are entitled to a refund or exchange for that same product to replace your damaged merchandise.
If there is a discrepancy with your order or you received it in a damaged condition, it must be reported within 10 business days of receipt to be eligible for recourse.
Lost in transit: Orders that are lost in transit typically may be eligible for refund, but these orders are also subject to The GIN Store shipping policy.
Products created on-demand:
Many items on the GIN Store are created by "Print on Demand". This means that once you place your order the products are then produced and shipped. These items are not eligible for refund except in the cases of an incorrect product, damaged product, lost in transit, or defective product.
Currently, this applies to products in the following categories:
Apparel
Jewelry
GIN branded home products
Office and Stationery
Other terms:
To ensure the safety and integrity of our products, The GIN Store does not accept returns of dietary Supplements, cleanses, homeopathic products, or anything else intended for human or animal consumption. All sales of products in these categories are final.
Each bank and financial organization is different and depending on your back you may need to ] allow up to 10 business days for your refund to be processed.
Return Authorization: Any refund or exchange must be preauthorized by GIN Store customer service. To request a preauthorization, contact us at: support@theginstore.com.
GIN Store Experience:
We want to do everything that we can to ensure that you are happy with your purchase so you can always Contact Us and we will work ensure that you "FEEL GOOD NOW" and receive the best possible care and shopping experience.  
Last Modified 05/31/2022
Features:
The HealthPro Plus is the #1 Rated room air purifier for homes, offices, schools, hospitals, industrial, and commercial sites. Has received more top reviews and awards than any other air purifier. Chosen by the Hong Kong Hospital Authority for both SARS-CoV-1 & SARS-CoV-2, the virus that causes COVID-19. Superior airflow with the 320-degree EvenFlow Diffuser efficiently filters all the air in large rooms and bedrooms numerous times an hour.
Proven and certified by a third-party testing lab to remove and trap 99.995% of all airborne particles down to 0.003 microns, the HealthPro Plus supplies unequaled protection against bacteria, dust, mold, pollen, pet dander, smoke from wildfires, odors, harmful chemicals like formaldehyde, and more. True HEPA filtration.
Three different filters clean the air four different ways. Pre-filter traps coarse particles. Activated carbon adsorption and pelletized chemisorption combine to filter odors and gasses. HyperHEPA traps fine and ultrafine particles. Long lifetime of filters – 16 to18 months for the pre-filter, 2 years for the gas and odor filter, 3 years, 9 months to 4 years, 2 months for the HyperHEPA filter - helps save money over the lifetime of the air cleaner, with less waste to the environment.
The HealthPro Plus has soft, low-decibel sound across all four fan speeds. The fan-in-center design places the fan motor between sound-attenuating filters. Doubled-walled housing effectively reduces sound transmission. Rubber suspension pads isolate motor vibration from the air cleaner housing. EvenFlow Diffuser deflects sound back into the system. Fan has plenty of power but uses only as much electricity as a conventional light bulb, adding up to pennies per day to operate.
Each HealthPro Plus air purifier is made in Switzerland and individually tested for total system efficiency. If the system is not delivering 99.97% cleaner air or better, it does not get shipped. The results of the tests are detailed in a hand-signed Certificate of Performance. Every system comes with a 10-year limited warranty. Direct purchases from the manufacturer will require a signature to acknowledge receipt upon delivery. CARB EO # G-10-059. Unable to ship to PO Boxes
Details: The IQAir New Edition HealthPro Plus has received more top reviews and awards than any other air purifier.
It is the #1 choice for asthma and allergy sufferers.
#1 Rated for asthma and allergies Consumers Digest: "Best Buy" (4x) Reviewboard Magazine: "Best Buy" Parent Tested/Parent Approved: "Award Winning Product" ConsumerSearch: "Best Overall Air Purifier" (2x) Stiftung Warentest (Germany): "Best Air Purifier" 100x Smaller particles IQAir HyperHEPA filtration is proven to trap the smallest, most harmful particles in the air, down to 0.003 microns – 100 times smaller than 0.3 microns.
That includes viruses, pet dander, dust mites, air pollution, even cigarette smoke. IQAir nanofiber technology and innovative design stop particles 100x smaller than 0.3 microns. State-of-the-art technology IQAir uses only safe, proven technology to clean the air. IQAir systems produce no unhealthy ozone, ions, UV or chemicals.
Why risk your health when IQAir offers proven protection and no harmful byproducts? Certified results, in writing IQAir tests every HealthPro Plus system at the factory to ensure its performance meets our strict specifications.
We test Total System Efficiency – the actual air coming from the outlet. Results are detailed in a hand-signed Certificate of Performance that is shipped in the box with every HealthPro Plus system. V5-Cell controls gases & odors Patented V5-Cell filtration provides the best solution for gas & odor control. The V5-Cell combines 2 types of media: one adsorbs odors & gases, the other changes pollutants to oxidized form.
New Edition features New fan and filtration advances have made the New Edition HealthPro Plus more powerful than ever. The New Edition HealthPro Plus delivers up to 25% more clean air, up to 38% longer filter life, and 32% less sound.
Package Dimensions: 33.3 x 17.9 x 16.7 inches
Disclaimer: While we work to ensure that product information is correct, on occasion manufacturers may alter their products descriptions and/or ingredient list. Actual product packaging and materials may contain more and/or different information than is shown on our website. We recommend that you do not solely rely on the information presented and that you always read labels, warnings, and directions before consuming any product. Any health information provided in this product description is for informational purposes only. We do not provide medical advice, diagnosis, or treatment. This information is not meant to replace or substitute professional medical advice. No statements in this description were evaluated by the Food and Drug Administration. The product described herein is not intended to diagnose, treat, cure, or prevent any disease.
Choosing a selection results in a full page refresh.