Strength in Stillness: The Power of Transcendental Meditation
Regular price
$ 12.59 USD
Regular price
$ 26.00 USD
Sale price
$ 12.59 USD
Unit price
per
Sale
Sold out
Shipping and Returns
Share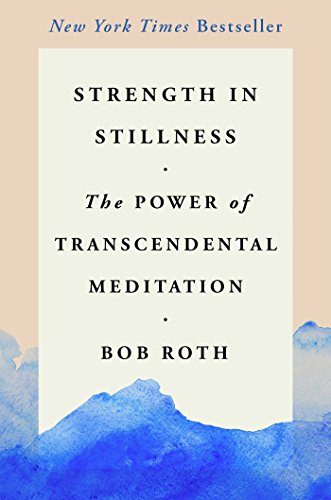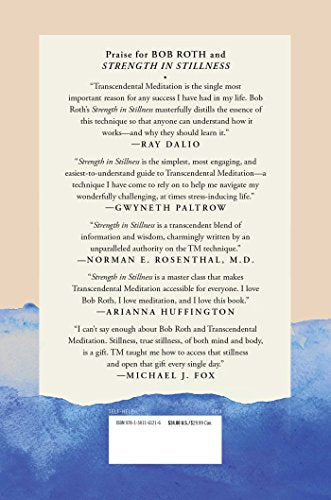 Shipping & Returns
Shipping Policy
Order Processing Times: Shipping time frames for certain products may vary and are detailed below.
Print on Demand: Some products are created by "Print on Demand". This means that once you place your order the products are then produced and shipped.
Currently, Print on Demand applies to products in the following categories:
Apparel: Order processing time: 5-7 business days
Jewelry: Order processing time: 14-21 days
GIN branded home products: Order processing time: 5-10 business days
Office and Stationary: Order processing time: 5-10 business days
Other General Orders: Most other orders placed on the GIN Store have an order processing time of 2-4 business days. Other factors may extend this timeframe like seasonal, weather, unforeseen challenges etc. We will make every reasonable attempt to contact you about any extended shipping timeframes with your order.
Multiple Shipments:
Please be advised that some products are fulfilled by multiple locations and venders. Therefore, you may receive your order in multiple shipments should your order contain multiple items.
Shipping Methods:
Multiple shipping methods are available. The GIN Store, at its sole discretion, reserves the right to use an alternate shipment method of equal or greater level of service. Reasonable effort is made to inform customers of circumstances which require special shipping arrangements.
Delivery:
IMPORTANT DISCLAIMER for Orders shipping OUTSIDE of the Unites States of America:  Duties and Taxes: Import duties, taxes, and brokerage fees are not included in the product price or shipping and handling cost. These charges are the buyer's responsibility as we are only charging the transportation fee for your order. Should an order be returned due to duties and taxes not being paid by the customer then shipping fees as well as restock fees will be deducted from any applicable order refund.
Affiliate Orders: In order to provide GIN members with expanded product options we have partnered with outside vendors as affiliates. Orders placed through an affiliate website are subject to that websites shipping and return policies. We encourage you to review any affiliate websites policies prior to purchasing.
Lost in Transit: If your order hasn't arrived and your tracking information indicates the package was delivered then please contact us ASAP. In some cases the package is lost in transit by the shipment carrier. Sometimes, there are packages that turn up after being rerouted, are delayed due to weather, or are delivered to a neighbor's house etc. If any of these situations occur we will work to remedy the lost shipment with you.
Shipment Destination: We encourage you send your order to a residential address to help ensure against misplacement or mishandling of your order by a third party. The GIN Store cannot entertain claims of lost packages that were sent to a non-residential address, which indicate delivery via the tracking number.
Undeliverable or Returned Packages: If your shipment is undeliverable due to incorrect address, restricted address, unsupported address (P.O. box indicated for UPS shipment or item too large for P.O. box, etc.), too many failed delivery attempts, or being refused by recipient, we will contact you for alternate shipping arrangements. Additional shipping incurred for these reasons is at the customer's expense. Should an order be returned due to duties and taxes not being paid by the customer then shipping fees as well as restock fees will be deducted from any applicable order refund.
Return/Refund Policy
Incorrect, Damaged, Lost, or Defective Items:
Incorrect Items: If you received incorrect merchandise such as items that do not match with your order you are entitled to a refund or exchange for the correct merchandise.
Damaged Items: If you received a damaged or defective product you are entitled to a refund or exchange for that same product to replace your damaged merchandise.
If there is a discrepancy with your order or you received it in a damaged condition, it must be reported within 10 business days of receipt to be eligible for recourse.
Lost in transit: Orders that are lost in transit typically may be eligible for refund, but these orders are also subject to The GIN Store shipping policy.
Products created on-demand:
Many items on the GIN Store are created by "Print on Demand". This means that once you place your order the products are then produced and shipped. These items are not eligible for refund except in the cases of an incorrect product, damaged product, lost in transit, or defective product.
Currently, this applies to products in the following categories:
Apparel
Jewelry
GIN branded home products
Office and Stationery
Other terms:
To ensure the safety and integrity of our products, The GIN Store does not accept returns of dietary Supplements, cleanses, homeopathic products, or anything else intended for human or animal consumption. All sales of products in these categories are final.
Each bank and financial organization is different and depending on your back you may need to ] allow up to 10 business days for your refund to be processed.
Return Authorization: Any refund or exchange must be preauthorized by GIN Store customer service. To request a preauthorization, contact us at: support@theginstore.com.
GIN Store Experience:
We want to do everything that we can to ensure that you are happy with your purchase so you can always Contact Us and we will work ensure that you "FEEL GOOD NOW" and receive the best possible care and shopping experience.  
Last Modified 05/31/2022
Author: Roth, Bob
Brand: Simon & Schuster
Binding: Hardcover
Number Of Pages: 224
Release Date: 06-02-2018
Part Number: 9781501161216
Details: Product Description Instant New York Times Bestseller A simple, straightforward exploration of Transcendental Meditation and its benefits from world authority Bob Roth. Oprah Winfrey and Jerry Seinfeld. Ray Dalio and Ellen DeGeneres. Gwyneth Paltrow and Howard Stern. Tom Hanks and Gisele Bündchen. What do they have in common? The answer is a Transcendental Meditation teacher named Bob Roth, who has spent the past forty-five years helping many thousands of people access their innate creativity and power through this simple, nonreligious technique. Roth's students range from titans of business and the arts to federal prisoners, from war-scarred veterans to overworked moms and dads. Medical experts agree that the epidemic of stress is damaging our physical and emotional health at younger and younger ages. While there is no one single cure, the Transcendental Meditation technique is a simple practice that dramatically changes how we respond to stress and life's challenges. With scientifically proven benefits— reduced stress and anxiety, and improved focus, sleep, resilience, creativity, and memory, to name a few—this five-thousand-year-old technique has a clear and direct impact on our very modern problems. Once a skeptic, Roth trained under Maharishi Mahesh Yogi, the twentieth century's foremost scientist of consciousness and meditation, and has since become one of the most experienced and sought-after meditation teachers in the world. In Strength in Stillness, Roth breaks down the science behind Transcendental Meditation in a new, accessible way. He highlights the three distinct types of meditation—Focused Attention, Open Monitoring, and Self-Transcending—and showcases the evidence that the third, Self-Transcending, or Transcendental Meditation, is a uniquely accessible, effective, and efficient way to reduce stress, access inner power, and build resilience. Free of gimmicks, mystical verbiage, and obscure theory, Strength in Stillness offers a clear explanation for how Transcendental Meditation can calm the mind, body, and spirit. Review Praise for Bob Roth and Strength in Stillness   "Transcendental Meditation is the single most important reason for any success I have had in my life. Bob Roth's Strength in Stillness masterfully distills the essence of this technique so that anyone can understand how it works—and why they should learn it." —Ray Dalio " Strength in Stillness is a master class that makes Transcendental Meditation accessible for everyone. I love Bob Roth, I love meditation, and I love this book." —Arianna Huffington "I can't say enough about Bob Roth and Transcendental Meditation. Stillness, true stillness, of both mind and body, is a gift. TM taught me how to access that stillness and open that gift every single day."  —Michael J. Fox "Bob Roth's  Strength in Stillness is the simplest, most engaging, and easiest-to-understand guide to Transcendental Meditation—a technique I have come to rely on to help me navigate my wonderfully challenging, at times stress-inducing life."  —Gwyneth Paltrow "People sleep better. People have better relationships. People interact with other people better. I am one-thousand percent better when I do it. Meditation Bob: He's got it!" —Oprah Winfrey "I'm so lucky Bob is in our lives. Anxiety is like my family plague. I come from a line of neurotic Jewish women who need Transcendental Meditation more than anyone!" —Lena Dunham "My wife and I love Bob. He's really helped us and our son, Oscar, who was a stressed, anxious kid. Now I see him blossoming and owning the things that make him unique. In many ways, Bob saved him during a difficult time." —Hugh Jackman "TM is so simple to learn; it's so simple to practice. Yet the amount of restoration that comes to you—the benefit across your life—well, it changes everything."  —Cameron Diaz "It is the only time that I have that stillness. It gives me this peaceful feeling. I just love it so much."
EAN: 9781501161216
Package Dimensions: 7.1 x 5.0 x 0.9 inches
Languages: English
Disclaimer: While we work to ensure that product information is correct, on occasion manufacturers may alter their products descriptions and/or ingredient list. Actual product packaging and materials may contain more and/or different information than is shown on our website. We recommend that you do not solely rely on the information presented and that you always read labels, warnings, and directions before consuming any product. Any health information provided in this product description is for informational purposes only. We do not provide medical advice, diagnosis, or treatment. This information is not meant to replace or substitute professional medical advice. No statements in this description were evaluated by the Food and Drug Administration. The product described herein is not intended to diagnose, treat, cure, or prevent any disease.
Choosing a selection results in a full page refresh.