The Book of Mastery: The Mastery Trilogy: Book I (Paul Selig Series)
Regular price
$ 13.39 USD
Regular price
$ 18.00 USD
Sale price
$ 13.39 USD
Unit price
per
Sale
Sold out
Shipping and Returns
Share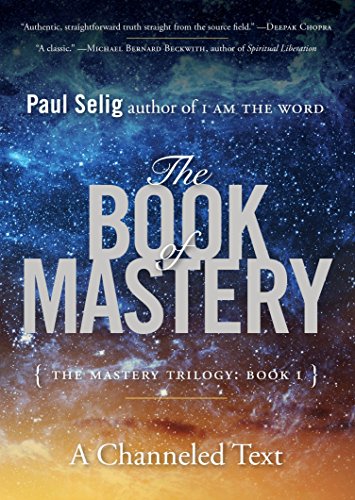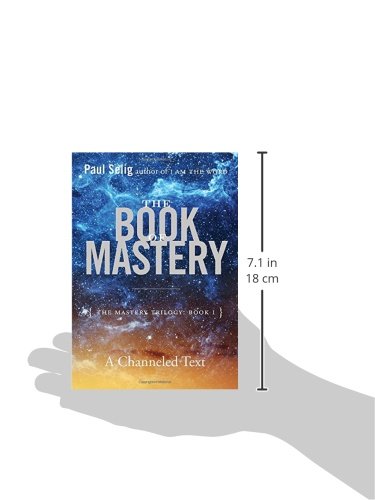 Shipping & Returns
Shipping Policy
Order Processing Times: Shipping time frames for certain products may vary and are detailed below.
Print on Demand: Some products are created by "Print on Demand". This means that once you place your order the products are then produced and shipped.
Currently, Print on Demand applies to products in the following categories:
Apparel: Order processing time: 5-7 business days
Jewelry: Order processing time: 14-21 days
GIN branded home products: Order processing time: 5-10 business days
Office and Stationary: Order processing time: 5-10 business days
Other General Orders: Most other orders placed on the GIN Store have an order processing time of 2-4 business days. Other factors may extend this timeframe like seasonal, weather, unforeseen challenges etc. We will make every reasonable attempt to contact you about any extended shipping timeframes with your order.
Multiple Shipments:
Please be advised that some products are fulfilled by multiple locations and venders. Therefore, you may receive your order in multiple shipments should your order contain multiple items.
Shipping Methods:
Multiple shipping methods are available. The GIN Store, at its sole discretion, reserves the right to use an alternate shipment method of equal or greater level of service. Reasonable effort is made to inform customers of circumstances which require special shipping arrangements.
Delivery:
IMPORTANT DISCLAIMER for Orders shipping OUTSIDE of the Unites States of America:  Duties and Taxes: Import duties, taxes, and brokerage fees are not included in the product price or shipping and handling cost. These charges are the buyer's responsibility as we are only charging the transportation fee for your order. Should an order be returned due to duties and taxes not being paid by the customer then shipping fees as well as restock fees will be deducted from any applicable order refund.
Affiliate Orders: In order to provide GIN members with expanded product options we have partnered with outside vendors as affiliates. Orders placed through an affiliate website are subject to that websites shipping and return policies. We encourage you to review any affiliate websites policies prior to purchasing.
Lost in Transit: If your order hasn't arrived and your tracking information indicates the package was delivered then please contact us ASAP. In some cases the package is lost in transit by the shipment carrier. Sometimes, there are packages that turn up after being rerouted, are delayed due to weather, or are delivered to a neighbor's house etc. If any of these situations occur we will work to remedy the lost shipment with you.
Shipment Destination: We encourage you send your order to a residential address to help ensure against misplacement or mishandling of your order by a third party. The GIN Store cannot entertain claims of lost packages that were sent to a non-residential address, which indicate delivery via the tracking number.
Undeliverable or Returned Packages: If your shipment is undeliverable due to incorrect address, restricted address, unsupported address (P.O. box indicated for UPS shipment or item too large for P.O. box, etc.), too many failed delivery attempts, or being refused by recipient, we will contact you for alternate shipping arrangements. Additional shipping incurred for these reasons is at the customer's expense. Should an order be returned due to duties and taxes not being paid by the customer then shipping fees as well as restock fees will be deducted from any applicable order refund.
Return/Refund Policy
Incorrect, Damaged, Lost, or Defective Items:
Incorrect Items: If you received incorrect merchandise such as items that do not match with your order you are entitled to a refund or exchange for the correct merchandise.
Damaged Items: If you received a damaged or defective product you are entitled to a refund or exchange for that same product to replace your damaged merchandise.
If there is a discrepancy with your order or you received it in a damaged condition, it must be reported within 10 business days of receipt to be eligible for recourse.
Lost in transit: Orders that are lost in transit typically may be eligible for refund, but these orders are also subject to The GIN Store shipping policy.
Products created on-demand:
Many items on the GIN Store are created by "Print on Demand". This means that once you place your order the products are then produced and shipped. These items are not eligible for refund except in the cases of an incorrect product, damaged product, lost in transit, or defective product.
Currently, this applies to products in the following categories:
Apparel
Jewelry
GIN branded home products
Office and Stationery
Other terms:
To ensure the safety and integrity of our products, The GIN Store does not accept returns of dietary Supplements, cleanses, homeopathic products, or anything else intended for human or animal consumption. All sales of products in these categories are final.
Each bank and financial organization is different and depending on your back you may need to ] allow up to 10 business days for your refund to be processed.
Return Authorization: Any refund or exchange must be preauthorized by GIN Store customer service. To request a preauthorization, contact us at: support@theginstore.com.
GIN Store Experience:
We want to do everything that we can to ensure that you are happy with your purchase so you can always Contact Us and we will work ensure that you "FEEL GOOD NOW" and receive the best possible care and shopping experience.  
Last Modified 05/31/2022
Author: Selig, Paul
Brand: Tarcherperigee
Color: Multicolor
Features:
Binding: Paperback
Number Of Pages: 384
Release Date: 05-01-2016
Part Number: 1
Details: Product Description The first book in channeler Paul Selig's widely anticipated Mastery Trilogy leads you into an unprecedented journey of self-development, at once building your personal excellence and your ability to improve life for others. The channeled literature of Paul Selig -- who receives clairaudient dictation from unseen intellects called the Guides -- has quickly become the most important and celebrated expression of channeling since A Course In Miracles rose to prominence in the 1970s. Selig's three previous books -- I Am the Word, The Book of Love and Creation, and The Book of Knowing and Worth -- have won a growing following around the world for their depth, intimacy, and psychological insight. Now, Selig embarks upon an extraordinary new trilogy on the "Teachings of Mastery" with his inaugural volume: The Book of Mastery. The Book of Mastery provides a deeply practical prescription for heightening your abilities, aptitudes, and sense of personal excellence. The Guides' teachings go much further, however, instructing you how to improve life for others and, ultimately, for global humanity. As the Guides themselves put it:  "We will tell you this: No one who reads these books will be left unchanged. They will be like molecular systems that reinvigorate and realign and reclaim the reader to themselves in their worth, in their identity and, beyond that, in their physical realm. Underline physical realm if you like. Because the physical realm that we teach in is about to go back to the stone ages unless you all get it together." Review "Authentic straightforward truth straight from the source field." --Deepak Chopra  "What moves Selig's The Book of Mastery into the status of a classic is its spiritual insights into the Divine Self relevant to the fundamental questions human beings have asked about the nature of existence since time immemorial." --Michael Bernard Beckwith, author of Spiritual Liberation "Paul and his Guides somehow manage to transmit and then explain ancient gnostic revelations in simple language that anyone can understand." -- Jeffrey J. Kripal, J. Newton Rayzor Professor of Religious Studies, Rice University "Generosity and compassion flow from Paul. His gifts help me find deeper connections to myself and to the world. His guidance is powerfully freeing, and, to me, indispensable." -- Joan Larkin   "In a world of would-be psychics making great claims for themselves with little evidence to back them up, Paul Selig is the real thing."  -- Rachel Pollack, author of Seventy-eight Degrees of Wisdom: A Book of Tarot "Clear, compassionate, and at times ruthlessly insightful...this is no armchair New Age philosophy." -- Jose Luis Stevens Ph.D., co-founder of the Power Path, psychologist, teacher, and author of Secrets of Shamanism, The Power Path, and Awaken the Inner Shaman About the Author Born in New York City, Paul Selig attended New York University and received his master's degree from Yale. A spiritual experience in 1987 left him clairvoyant. Selig is considered one of the foremost contributors to the field of channeled literature working today.  Paul offers channeled workshops internationally. He serves on the faculty of The Omega Institute, The Kripalu Center and the Esalen Institue. Also a noted playwright and educator, he served on the faculty of NYU for over 25 years. He directed the MFA in Creative Writing Program at Goddard College for many years he now serves on the college's Board of Trustees. He lives in New York City where he maintains a private practice as an intuitive and conducts frequent livestream seminars. Information on public workshops, livestreams and private readings can be found at paulselig.com. Excerpt. © Reprinted by permission. All rights reserved. FOREWORD RECEIVE THE HERO Receive the hero." The phrase is an invocation of energies into the human form commonly used by the Guides in the channeled work of Paul Seli
EAN: 9780399175701
Package Dimensions: 7.1 x 5.0 x 1.1 inches
Languages: English
Disclaimer: While we work to ensure that product information is correct, on occasion manufacturers may alter their products descriptions and/or ingredient list. Actual product packaging and materials may contain more and/or different information than is shown on our website. We recommend that you do not solely rely on the information presented and that you always read labels, warnings, and directions before consuming any product. Any health information provided in this product description is for informational purposes only. We do not provide medical advice, diagnosis, or treatment. This information is not meant to replace or substitute professional medical advice. No statements in this description were evaluated by the Food and Drug Administration. The product described herein is not intended to diagnose, treat, cure, or prevent any disease.
Choosing a selection results in a full page refresh.