The Shack: Where Tragedy Confronts Eternity
Regular price
$ 10.43 USD
Regular price
$ 15.99 USD
Sale price
$ 10.43 USD
Unit price
per
Sale
Sold out
Shipping and Returns
Share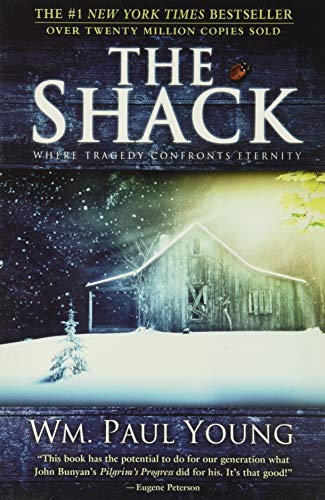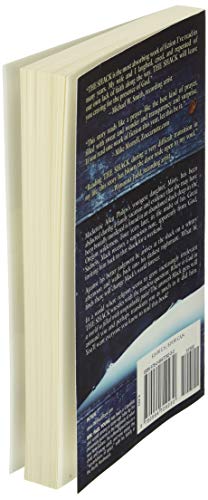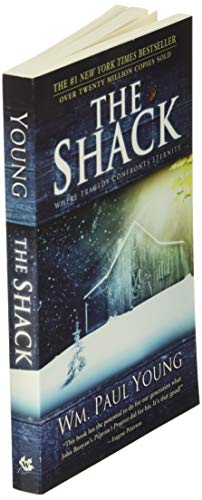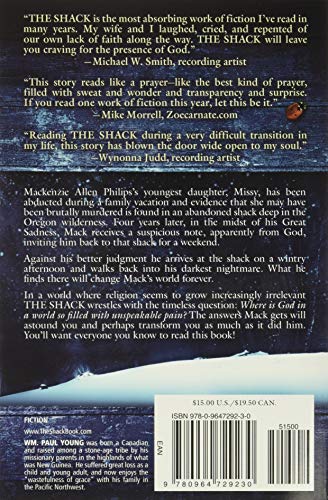 Shipping & Returns
Shipping Policy
Order Processing Times: Shipping time frames for certain products may vary and are detailed below.
Print on Demand: Some products are created by "Print on Demand". This means that once you place your order the products are then produced and shipped.
Currently, Print on Demand applies to products in the following categories:
Apparel: Order processing time: 5-7 business days
Jewelry: Order processing time: 14-21 days
GIN branded home products: Order processing time: 5-10 business days
Office and Stationary: Order processing time: 5-10 business days
Other General Orders: Most other orders placed on the GIN Store have an order processing time of 2-4 business days. Other factors may extend this timeframe like seasonal, weather, unforeseen challenges etc. We will make every reasonable attempt to contact you about any extended shipping timeframes with your order.
Multiple Shipments:
Please be advised that some products are fulfilled by multiple locations and venders. Therefore, you may receive your order in multiple shipments should your order contain multiple items.
Shipping Methods:
Multiple shipping methods are available. The GIN Store, at its sole discretion, reserves the right to use an alternate shipment method of equal or greater level of service. Reasonable effort is made to inform customers of circumstances which require special shipping arrangements.
Delivery:
IMPORTANT DISCLAIMER for Orders shipping OUTSIDE of the Unites States of America:  Duties and Taxes: Import duties, taxes, and brokerage fees are not included in the product price or shipping and handling cost. These charges are the buyer's responsibility as we are only charging the transportation fee for your order. Should an order be returned due to duties and taxes not being paid by the customer then shipping fees as well as restock fees will be deducted from any applicable order refund.
Affiliate Orders: In order to provide GIN members with expanded product options we have partnered with outside vendors as affiliates. Orders placed through an affiliate website are subject to that websites shipping and return policies. We encourage you to review any affiliate websites policies prior to purchasing.
Lost in Transit: If your order hasn't arrived and your tracking information indicates the package was delivered then please contact us ASAP. In some cases the package is lost in transit by the shipment carrier. Sometimes, there are packages that turn up after being rerouted, are delayed due to weather, or are delivered to a neighbor's house etc. If any of these situations occur we will work to remedy the lost shipment with you.
Shipment Destination: We encourage you send your order to a residential address to help ensure against misplacement or mishandling of your order by a third party. The GIN Store cannot entertain claims of lost packages that were sent to a non-residential address, which indicate delivery via the tracking number.
Undeliverable or Returned Packages: If your shipment is undeliverable due to incorrect address, restricted address, unsupported address (P.O. box indicated for UPS shipment or item too large for P.O. box, etc.), too many failed delivery attempts, or being refused by recipient, we will contact you for alternate shipping arrangements. Additional shipping incurred for these reasons is at the customer's expense. Should an order be returned due to duties and taxes not being paid by the customer then shipping fees as well as restock fees will be deducted from any applicable order refund.
Return/Refund Policy
Incorrect, Damaged, Lost, or Defective Items:
Incorrect Items: If you received incorrect merchandise such as items that do not match with your order you are entitled to a refund or exchange for the correct merchandise.
Damaged Items: If you received a damaged or defective product you are entitled to a refund or exchange for that same product to replace your damaged merchandise.
If there is a discrepancy with your order or you received it in a damaged condition, it must be reported within 10 business days of receipt to be eligible for recourse.
Lost in transit: Orders that are lost in transit typically may be eligible for refund, but these orders are also subject to The GIN Store shipping policy.
Products created on-demand:
Many items on the GIN Store are created by "Print on Demand". This means that once you place your order the products are then produced and shipped. These items are not eligible for refund except in the cases of an incorrect product, damaged product, lost in transit, or defective product.
Currently, this applies to products in the following categories:
Apparel
Jewelry
GIN branded home products
Office and Stationery
Other terms:
To ensure the safety and integrity of our products, The GIN Store does not accept returns of dietary Supplements, cleanses, homeopathic products, or anything else intended for human or animal consumption. All sales of products in these categories are final.
Each bank and financial organization is different and depending on your back you may need to ] allow up to 10 business days for your refund to be processed.
Return Authorization: Any refund or exchange must be preauthorized by GIN Store customer service. To request a preauthorization, contact us at: support@theginstore.com.
GIN Store Experience:
We want to do everything that we can to ensure that you are happy with your purchase so you can always Contact Us and we will work ensure that you "FEEL GOOD NOW" and receive the best possible care and shopping experience.  
Last Modified 05/31/2022
Author: William P. Young
Brand: Windblown Media
Edition: 1st
Features:
Binding: Paperback
Number Of Pages: 256
Release Date: 01-07-2008
Part Number: 299237
Details: Product Description Mackenzie Allen Philips' youngest daughter, Missy, has been abducted during a family vacation and evidence that she may have been brutally murdered is found in an abandoned shack deep in the Oregon wilderness. Four years later in the midst of his Great Sadness, Mack receives a suspicious note, apparently from God, inviting him back to that shack for a weekend. Against his better judgment he arrives at the shack on a wintry afternoon and walks back into his darkest nightmare. What he finds there will change Mack's world forever. In a world where religion seems to grow increasingly irrelevant The Shack wrestles with the timeless question, "Where is God in a world so filled with unspeakable pain?" The answers Mack gets will astound you and perhaps transform you as much as it did him. You'll want everyone you know to read this book! Review "When the imagination of a writer and the passion of a theologian cross-fefertilize the result is a novel on the order of The Shack. This book has the potential to do for our generation what John Bunyan's Pilgrim's Progress did for his. It's that good!" Eugene Peterson, Professor Emeritus of Spiritual Theology, Regent College, Vancouver, B.C. About the Author Wm. Paul Young was born a Canadian and raised among a Stone Age tribe by his missionary parents in the highlands of former New Guinea. He suffered great loss as a child and young adult and now enjoys the "wastefulness of grace" with his family in the Pacific Northwest. He is also the author of The Shack, Cross Roads, and Eve. Excerpt. © Reprinted by permission. All rights reserved. The Shack By William P. Young Hachette Book Group Copyright © 2007 William P. YoungAll right reserved. ISBN: 978-0-9647-2923-0 Chapter One A Confluence of Paths Two roads diverged in the middle of my life, I heard a wise man say I took the road less traveled by And that's made the difference every night and every day -Larry Norman (with apologies to Robert Frost) March unleashed a torrent of rainfall after an abnormally dry winter. A cold front out of Canada then descended and was held in place by a swirling wind that roared down the Gorge from eastern Oregon. Although spring was surely just around the corner, the god of winter was not about to relinquish its hard-won dominion without a tussle. There was a blanket of new snow in the Cascades, and rain was now freezing on impact with the frigid ground outside the house; enough reason for Mack to snuggle up with a book and a hot cider and wrap up in the warmth of a crackling fire. But instead, he spent the better part of the morning telecommuting into his downtown desktop. Sitting comfortably in his home office wearing pajama pants and a T-shirt, he made his sales calls, mostly to the East Coast. He paused frequently, listening to the sound of crystalline rain tinging off his window and watching the slow but steady accumulation of frozen ice thickening on everything outside. He was becoming inexorably trapped as an ice-prisoner in his own home-much to his delight. There is something joyful about storms that interrupt routine. Snow or freezing rain suddenly releases you from expectations, performance demands, and the tyranny of appointments and schedules. And unlike illness, it is largely a corporate rather than individual experience. One can almost hear a unified sigh rise from the nearby city and surrounding countryside where Nature has intervened to give respite to the weary humans slogging it out within her purview. All those affected this way are united by a mutual excuse, and the heart is suddenly and unexpectedly a little giddy. There will be no apologies needed for not showing up to some commitment or other. Everyone understands and shares in this singular justification, and the sudden alleviation of the pressure to produce makes the heart merry. Of course, it is also true that storms interrupt business and, while a few companie
EAN: 9780964729230
Package Dimensions: 8.0 x 5.2 x 0.9 inches
Languages: English
Disclaimer: While we work to ensure that product information is correct, on occasion manufacturers may alter their products descriptions and/or ingredient list. Actual product packaging and materials may contain more and/or different information than is shown on our website. We recommend that you do not solely rely on the information presented and that you always read labels, warnings, and directions before consuming any product. Any health information provided in this product description is for informational purposes only. We do not provide medical advice, diagnosis, or treatment. This information is not meant to replace or substitute professional medical advice. No statements in this description were evaluated by the Food and Drug Administration. The product described herein is not intended to diagnose, treat, cure, or prevent any disease.
Choosing a selection results in a full page refresh.