The Shaolin Workout: 28 Days to Transforming Your Body and Soul the Warrior's Way
Regular price
$ 65.92 USD
Regular price
Sale price
$ 65.92 USD
Unit price
per
Sale
Sold out
Shipping and Returns
Share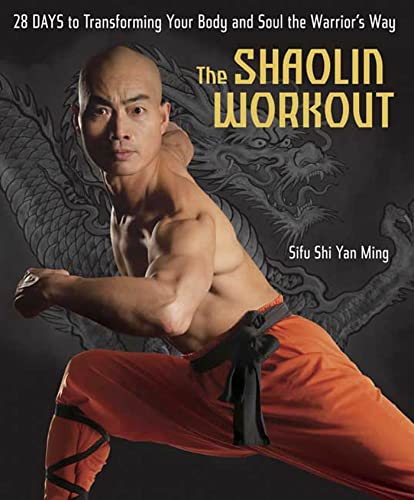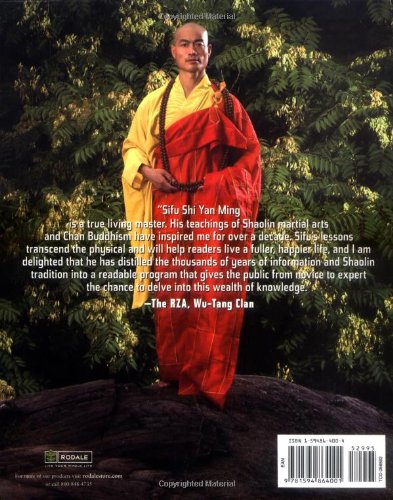 Shipping & Returns
Shipping Policy
Order Processing Times: Shipping time frames for certain products may vary and are detailed below.
Print on Demand: Some products are created by "Print on Demand". This means that once you place your order the products are then produced and shipped.
Currently, Print on Demand applies to products in the following categories:
Apparel: Order processing time: 5-7 business days
Jewelry: Order processing time: 14-21 days
GIN branded home products: Order processing time: 5-10 business days
Office and Stationary: Order processing time: 5-10 business days
Other General Orders: Most other orders placed on the GIN Store have an order processing time of 2-4 business days. Other factors may extend this timeframe like seasonal, weather, unforeseen challenges etc. We will make every reasonable attempt to contact you about any extended shipping timeframes with your order.
Multiple Shipments:
Please be advised that some products are fulfilled by multiple locations and venders. Therefore, you may receive your order in multiple shipments should your order contain multiple items.
Shipping Methods:
Multiple shipping methods are available. The GIN Store, at its sole discretion, reserves the right to use an alternate shipment method of equal or greater level of service. Reasonable effort is made to inform customers of circumstances which require special shipping arrangements.
Delivery:
IMPORTANT DISCLAIMER for Orders shipping OUTSIDE of the Unites States of America:  Duties and Taxes: Import duties, taxes, and brokerage fees are not included in the product price or shipping and handling cost. These charges are the buyer's responsibility as we are only charging the transportation fee for your order. Should an order be returned due to duties and taxes not being paid by the customer then shipping fees as well as restock fees will be deducted from any applicable order refund.
Affiliate Orders: In order to provide GIN members with expanded product options we have partnered with outside vendors as affiliates. Orders placed through an affiliate website are subject to that websites shipping and return policies. We encourage you to review any affiliate websites policies prior to purchasing.
Lost in Transit: If your order hasn't arrived and your tracking information indicates the package was delivered then please contact us ASAP. In some cases the package is lost in transit by the shipment carrier. Sometimes, there are packages that turn up after being rerouted, are delayed due to weather, or are delivered to a neighbor's house etc. If any of these situations occur we will work to remedy the lost shipment with you.
Shipment Destination: We encourage you send your order to a residential address to help ensure against misplacement or mishandling of your order by a third party. The GIN Store cannot entertain claims of lost packages that were sent to a non-residential address, which indicate delivery via the tracking number.
Undeliverable or Returned Packages: If your shipment is undeliverable due to incorrect address, restricted address, unsupported address (P.O. box indicated for UPS shipment or item too large for P.O. box, etc.), too many failed delivery attempts, or being refused by recipient, we will contact you for alternate shipping arrangements. Additional shipping incurred for these reasons is at the customer's expense. Should an order be returned due to duties and taxes not being paid by the customer then shipping fees as well as restock fees will be deducted from any applicable order refund.
Return/Refund Policy
Incorrect, Damaged, Lost, or Defective Items:
Incorrect Items: If you received incorrect merchandise such as items that do not match with your order you are entitled to a refund or exchange for the correct merchandise.
Damaged Items: If you received a damaged or defective product you are entitled to a refund or exchange for that same product to replace your damaged merchandise.
If there is a discrepancy with your order or you received it in a damaged condition, it must be reported within 10 business days of receipt to be eligible for recourse.
Lost in transit: Orders that are lost in transit typically may be eligible for refund, but these orders are also subject to The GIN Store shipping policy.
Products created on-demand:
Many items on the GIN Store are created by "Print on Demand". This means that once you place your order the products are then produced and shipped. These items are not eligible for refund except in the cases of an incorrect product, damaged product, lost in transit, or defective product.
Currently, this applies to products in the following categories:
Apparel
Jewelry
GIN branded home products
Office and Stationery
Other terms:
To ensure the safety and integrity of our products, The GIN Store does not accept returns of dietary Supplements, cleanses, homeopathic products, or anything else intended for human or animal consumption. All sales of products in these categories are final.
Each bank and financial organization is different and depending on your back you may need to ] allow up to 10 business days for your refund to be processed.
Return Authorization: Any refund or exchange must be preauthorized by GIN Store customer service. To request a preauthorization, contact us at: support@theginstore.com.
GIN Store Experience:
We want to do everything that we can to ensure that you are happy with your purchase so you can always Contact Us and we will work ensure that you "FEEL GOOD NOW" and receive the best possible care and shopping experience.  
Last Modified 05/31/2022
Author: Ming, Shi Yan
Brand: Shi, Yan Ming
Edition: 1st Edition
Binding: Hardcover
Number Of Pages: 304
Release Date: 16-05-2006
Part Number: 9781594864001
Details: Product Description In his loft in New york City's Greenwich Village, Sifu Shi Yan Ming trains men and women of all ages, body types and backgrounds in the fundamentals of kung fu. A 34th generation Shaolin Warrior monk from China's Shaolin Temple—the birthplace of Chan Buddhism and the mecca of all martial arts—Yan Ming teaches the students at his USA Shaolin Temple that there is no better workout program than his brand of kung fu for getting the body and mind into warrior condition. Lavishly illustrated with hundreds of four-color photographs, the warrior workout, distills a lifetime of Shaolin training and wisdom into a 28-day workout.  The Shaolin Workout is a complete-unto-itself program of both fitness and spiritual lessons can be applied to every aspect of one's life: work, relationships, family. Kung fu gives a superb aerobic workout at the same time that it dramatically increases flexibility, power, and speed. The ultimate promise of the book is this: stick to the plan for 28 days—for as little as 15 minutes a day—to be transformed inside and out. And the enormous sense of accomplishment that results will radiate through your life, allowing you to tackle the world with a warrior's confidence, calm, and poise. About the Author SIFU SHI YAN MING, a 34th-generation Shaolin Warrior monk, is respected not only in the martial arts world but also in the entertainment world by stars like Jet Li, Jackie Chan, Wesley Snipes, and the Wu-Tang clan. His kung fu classes have been featured in USA Today, the New York Times, New York Daily News, and Entertainment Weekly. Brian Gray of Inside Kung Fu magazine has called him a "living treasure of China." He lives in New York City. Excerpt. © Reprinted by permission. All rights reserved. 1. Kung Fu, the Way of the Warrior Before I was born who was I? After I am born who am I? Respect yourself, everybody will respect you. Understand yourself, everybody will understand you. There are mirrors all around you, strive to see and understand yourself. Strive to have the heart of a Buddha. Stop doing bad things, only do good. Do whatever you can to help others. In these ways you help yourself. Help yourself, and you help the world. Amituofo! --Sifu Shi Yan Ming In a typical loft space in Manhattan's hip Greenwich Village, a not-so- typical New Yorker is warming up. He is Sifu Shi Yan Ming, a 34th- generation warrior monk hailing from China's Shaolin Temple, birthplace of Chan Buddhism 1,500 years ago and mecca of all martial arts. Although he is not tall by American standards, his almost impossibly trim body gives an impression of awesome physical power even when he is simply tying the laces of his white training sneakers. With his shaved head and his sternly chiseled good looks, he is the very ideal of the legendary kung fu warrior. As he begins to move, the impression is more than confirmed. When he stretches his spine, bending forward from the hips and lowering his torso until he can grip his ankles and touch the ground with the top of his head, he makes folding himself in half like a wallet look effortless. Then he executes a series of dazzling kicks, his feet flashing as though he's about to kick a hole in the antique tin ceiling 8 feet above his head. When he punches the air, his fists explode out and back with blinding speed and what one imagines would be devastating force. Then he leaps, and his entire body corkscrews in midair, as though he had ball bearings in place of a lower spine. It's an amazing display of strength, precision, lightning speed, and incredible agility. He might even go on to break a stack of bricks with his head, slice a stack of boards with his hand, or lean into the points of three spears with his throat--his throat!--and bend the spears rather than be impaled. Sifu is a world-renowned master of the martial arts. International action movie stars like Jackie Chan, Chow Yun-Fat, and Michelle Yeoh respectfully address him
EAN: 9781594864001
Package Dimensions: 9.8 x 7.7 x 0.9 inches
Languages: English
Disclaimer: While we work to ensure that product information is correct, on occasion manufacturers may alter their products descriptions and/or ingredient list. Actual product packaging and materials may contain more and/or different information than is shown on our website. We recommend that you do not solely rely on the information presented and that you always read labels, warnings, and directions before consuming any product. Any health information provided in this product description is for informational purposes only. We do not provide medical advice, diagnosis, or treatment. This information is not meant to replace or substitute professional medical advice. No statements in this description were evaluated by the Food and Drug Administration. The product described herein is not intended to diagnose, treat, cure, or prevent any disease.
Choosing a selection results in a full page refresh.