Zuma - Complete Liver Cleanse & Restore Protocol
Regular price
$ 109.90 USD
Regular price
Sale price
$ 109.90 USD
Unit price
per
Sale
Sold out
Shipping and Returns
Share
Shipping & Returns
Shipping Policy
Order Processing Times: Shipping time frames for certain products may vary and are detailed below.
Print on Demand: Some products are created by "Print on Demand". This means that once you place your order the products are then produced and shipped.
Currently, Print on Demand applies to products in the following categories:
Apparel: Order processing time: 5-7 business days
Jewelry: Order processing time: 14-21 days
GIN branded home products: Order processing time: 5-10 business days
Office and Stationary: Order processing time: 5-10 business days
Other General Orders: Most other orders placed on the GIN Store have an order processing time of 2-4 business days. Other factors may extend this timeframe like seasonal, weather, unforeseen challenges etc. We will make every reasonable attempt to contact you about any extended shipping timeframes with your order.
Multiple Shipments:
Please be advised that some products are fulfilled by multiple locations and venders. Therefore, you may receive your order in multiple shipments should your order contain multiple items.
Shipping Methods:
Multiple shipping methods are available. The GIN Store, at its sole discretion, reserves the right to use an alternate shipment method of equal or greater level of service. Reasonable effort is made to inform customers of circumstances which require special shipping arrangements.
Delivery:
IMPORTANT DISCLAIMER for Orders shipping OUTSIDE of the Unites States of America:  Duties and Taxes: Import duties, taxes, and brokerage fees are not included in the product price or shipping and handling cost. These charges are the buyer's responsibility as we are only charging the transportation fee for your order. Should an order be returned due to duties and taxes not being paid by the customer then shipping fees as well as restock fees will be deducted from any applicable order refund.
Affiliate Orders: In order to provide GIN members with expanded product options we have partnered with outside vendors as affiliates. Orders placed through an affiliate website are subject to that websites shipping and return policies. We encourage you to review any affiliate websites policies prior to purchasing.
Lost in Transit: If your order hasn't arrived and your tracking information indicates the package was delivered then please contact us ASAP. In some cases the package is lost in transit by the shipment carrier. Sometimes, there are packages that turn up after being rerouted, are delayed due to weather, or are delivered to a neighbor's house etc. If any of these situations occur we will work to remedy the lost shipment with you.
Shipment Destination: We encourage you send your order to a residential address to help ensure against misplacement or mishandling of your order by a third party. The GIN Store cannot entertain claims of lost packages that were sent to a non-residential address, which indicate delivery via the tracking number.
Undeliverable or Returned Packages: If your shipment is undeliverable due to incorrect address, restricted address, unsupported address (P.O. box indicated for UPS shipment or item too large for P.O. box, etc.), too many failed delivery attempts, or being refused by recipient, we will contact you for alternate shipping arrangements. Additional shipping incurred for these reasons is at the customer's expense. Should an order be returned due to duties and taxes not being paid by the customer then shipping fees as well as restock fees will be deducted from any applicable order refund.
Return/Refund Policy
Incorrect, Damaged, Lost, or Defective Items:
Incorrect Items: If you received incorrect merchandise such as items that do not match with your order you are entitled to a refund or exchange for the correct merchandise.
Damaged Items: If you received a damaged or defective product you are entitled to a refund or exchange for that same product to replace your damaged merchandise.
If there is a discrepancy with your order or you received it in a damaged condition, it must be reported within 10 business days of receipt to be eligible for recourse.
Lost in transit: Orders that are lost in transit typically may be eligible for refund, but these orders are also subject to The GIN Store shipping policy.
Products created on-demand:
Many items on the GIN Store are created by "Print on Demand". This means that once you place your order the products are then produced and shipped. These items are not eligible for refund except in the cases of an incorrect product, damaged product, lost in transit, or defective product.
Currently, this applies to products in the following categories:
Apparel
Jewelry
GIN branded home products
Office and Stationery
Other terms:
To ensure the safety and integrity of our products, The GIN Store does not accept returns of dietary Supplements, cleanses, homeopathic products, or anything else intended for human or animal consumption. All sales of products in these categories are final.
Each bank and financial organization is different and depending on your back you may need to ] allow up to 10 business days for your refund to be processed.
Return Authorization: Any refund or exchange must be preauthorized by GIN Store customer service. To request a preauthorization, contact us at: support@theginstore.com.
GIN Store Experience:
We want to do everything that we can to ensure that you are happy with your purchase so you can always Contact Us and we will work ensure that you "FEEL GOOD NOW" and receive the best possible care and shopping experience.  
Last Modified 05/31/2022
Complete Liver Cleanse & Restore Protocol
SAVE 15% On Single Orders By Using Discount Code:
GIN
Cleanse toxins in the liver, create a healthier liver environment, rebuild healthy liver cells, and improve digestive health with our complete liver cleanse and restore protocol. Including our Liver Detox & Support Tonic which contains a potent blend of 7 herbal extracts for flushing toxins from the liver and our Zeolite Detox Liquid Tonic the most effective binding agent for removing toxins from the body.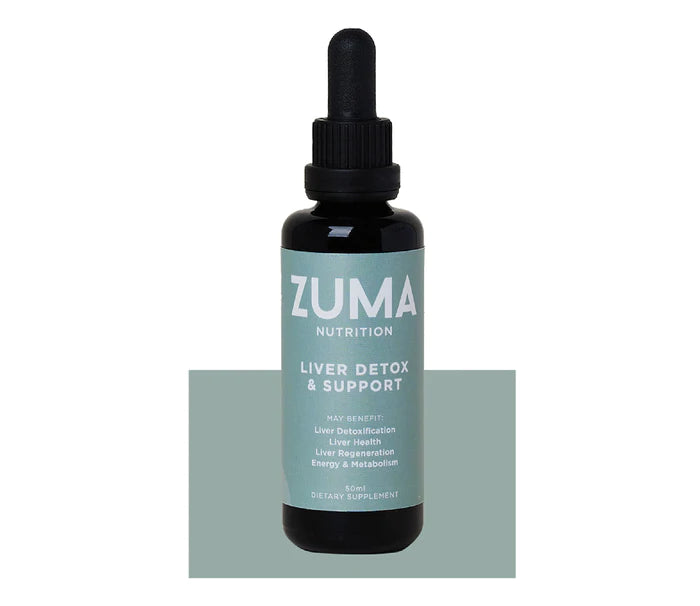 Liver Detox & Support Tonic
The Liver Detox & Support Tonic contains key well researched herbs that may help to support the natural detoxification and removal of built up toxins in the liver, rebuild damaged liver tissue, and supports overall liver function. Our formula uses a therapeutic extraction process that is able to concentrate the active ingredients into a therapeutic liquid extract that is significantly more potent than regular tea powders or capsules. The herbs in this formula are also completely water soluble, so they're absorbed immediately in the bloodstream and not in the digestive tract, allowing them to begin working instantly.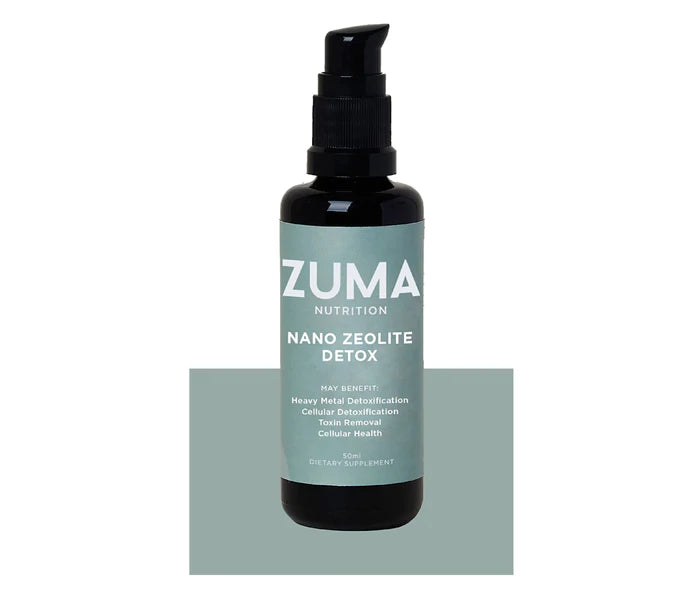 Zeolite Detox Liquid Tonic
Zeolite is one of the most powerful detoxifying agents found in nature. This natural volcanic mineral consists of an open, three-dimensional cage-like structure with a vast network of open channels. Once positively charged toxins travel through these channels, they become bound to the negatively charged cage-like structure. This makes zeolite act like an actual cage, trapping in toxins and helping them to be effectively removed from the body. As the liver flushes toxins into the bloodstream and digestive system, zeolite binds to these toxins to ensure they are effectively removed from your system.
More Information
Vegan & Vegetarian Friendly

Our entire Zuma Nutrition line is 100% vegan and vegetarian-friendly, keeping in mind our ecological footprint and the impact that our business has on the earth.

Our head of product development and co-founder, Richard, is vegan and takes these products daily to optimize his own health and well-being. As a result, we have created a safe source for vegans to get all of their health and wellness needs without having to worry about what they are putting into their bodies.
Sourcing & Clean Biochemistry

All of our herbs and superfoods are organic, regenerative, and grown in biologically active soil. By focusing on the health of our soil, we keep the delicate communities of microorganisms alive, allowing for healthier and more nutrient-dense plants, while simultaneously helping to sequester carbon, taking it out of the atmosphere and storing it within the soil.

No synthetic pesticides or fertilizers are used in our agricultural process. We enhance the effectiveness of these plants by combining the knowledge of our team of herbalists with clean biochemistry techniques, including: nanotechnology, emulsified liposomal deliveries, freeze-dried extraction processes, water extraction, supercritical C02 extraction, and dual alcohol extractions.

We also practice sustainable wild harvesting methods in Utah and Colorado with rare ingredients in our formulas.
Disclaimer: While we work to ensure that product information is correct, on occasion manufacturers may alter their products descriptions and/or ingredient list. Actual product packaging and materials may contain more and/or different information than is shown on our website. We recommend that you do not solely rely on the information presented and that you always read labels, warnings, and directions before consuming any product. Any health information provided in this product description is for informational purposes only. We do not provide medical advice, diagnosis, or treatment. This information is not meant to replace or substitute professional medical advice. No statements in this description were evaluated by the Food and Drug Administration. The product described herein is not intended to diagnose, treat, cure, or prevent any disease.
Choosing a selection results in a full page refresh.